In a June 15 letter to Mondelēz CEO Irene Rosenfeld, U.S. Senator Ron Wyden (D-Oregon) conveyed his unease over the company's shift of production from U.S. bakeries to facilities in Mexico.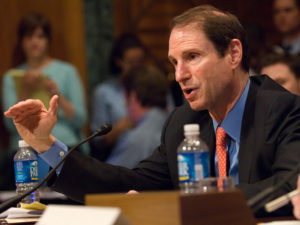 Telling the CEO that his most important concern are his constituents – the hardworking members of BCTGM Local 364 employed at the Nabisco bakery in Portland.
"I trust that Mondelēz has plans for continued production in Oregon and the good-paying jobs it supports. I remain concerned about the offshoring of good American jobs because of the harm to workers, their families and to the overall economy.
"This concern is partly why I am committed, as the Ranking Member on the Senate committee on Finance, to advancing policies that create an environment so that U.S. businesses and workers are as competitive as possible," Wyden wrote.
The Senator concluded with a request to CEO Rosenfeld to share Mondelēz long-term plans for investment in the American workforce and her long-term vision for Oregon production.